Atlantica EU Official Discord Channel is now available!!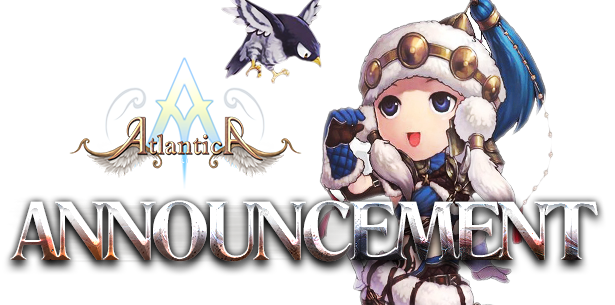 Greetings, Atlantians!
A discord channel is available for everyone to join! Why you should join?


Information exchange – everyone can gather information in-game.


Community – you can interact with players even in different server.


Real time Interaction – you can contact and talk to our GMs in real time!


Reports – you can report in-game abuses, gold sellers, bots, etc.


Have fun! – because, why not?


Oh, don't forget about the rules!


Be kind and respectful to others.


Don't post racial. sexist/illegal remarks.


Please do not spam.


If you need help, contact a moderator.


Please understand that we cannot process your support tickets here.


We suggest to use or include your player name to your discord nickname.


Impersonating of Valofe staff is forbidden.


Have Fun!!


Disclaimer: Rules may be changed with or without prior notice.
What are you waiting for? Join now!

https://discord.gg/Y6pHr89
Regards,
Atlantica Team