Atlantica Online Tournament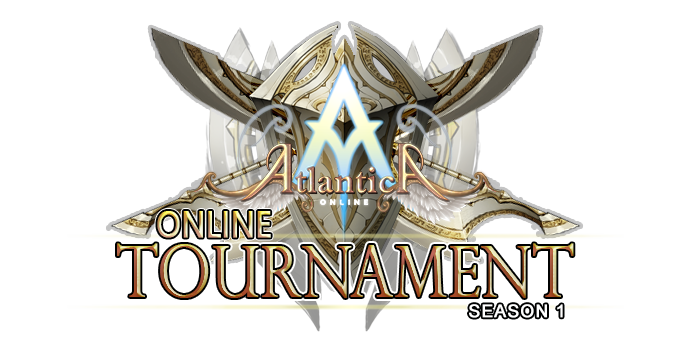 Some legends roam on the vast worlds of Atlantica, but only a few knows their existence. By this time, the gods have ordered to uphold a competition to see who is the greatest champion among these legendary warriors!
The first ever Atlantica Seasonal Championship Tournament has been announced! Garnering atleast $10,000 worth of prizes, VALOFE will be hosting a series of matches that only the most worthy and battle-ready players can participate!

This series will exclusively start on the EU; more tournaments will be held on the other regions soon!
During the whole month of August, we will be scouting for the top 8 players of the leagues on both Bloodmoon and Blacksun.

Players with the highest league points will be invited to complete at the seasonal tournament. Each player will be invited on a special discord channel where everyone will be briefed in detail.
With an important event, players around the globe must be updated!

All battles will be shown via Twitch and will be recorded for other Atlantica Online social media(YouTube, Facebook, Twitter).
Tournament Details:

Format: Single Elimination

Participants: 8 Players

Winners Ranking: Champion, Second Place, Third Place.

Reward:

To be announced soon.
Scouting Details:

1. Top rankers in Free League.

2. Each player will be personally invited, if the player is not available, another player will be invited instead.

3. Once the 8 players have been confirmed, the tournament will begin.
Scouting period: From August 1 00:00 CET to 22 23:59 CET
Tournament rules and restrictions

Equipment: Unrestricted

Main: Unrestricted

Mercenary: Special restriction
Additional mechanics:

To make everything much more interesting, spectators will also have the power to control the fates of the participants.

A poll will be posted on our Facebook page for the players to decide on what mercenary to ban for the whole span of the tournament.

The poll will be posted on the last week of August for a week, results will be announced soon after.
Other events

During the whole month of August, Titan Championship will be implemented again for our titan enthusiasts!

Check out the link below for more details about this event:

http://at.valofe.eu/news/detail/4/281
Witness on who amongst the chosen 8 will remain and be the victor! The search for the grand league champion starts now!