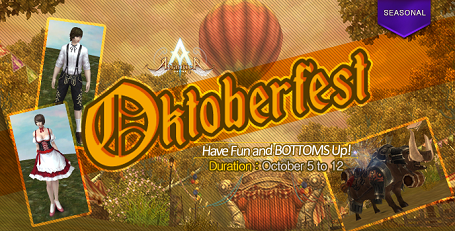 Greetings Atlantians!



The month of October has started and that only means one thing… OKTOBERFEST!

Enjoy free Oktoberfest Goodies every couple of hours starting today.



And to start, we will give out Festival Costume Box 1x for every player!! You can redeem them on your mailboxes.



Every four(4) hours, there will be an item giveaway daily, so make sure that you are playing on these times!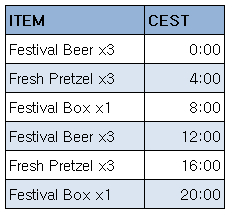 That's right, free Festival boxes! Which means everyone will have a chance to get the items below: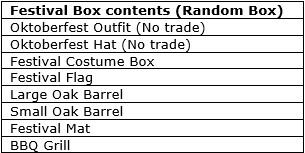 Have fun and BOTTOMS UP!



Atlantica Support Team