Patch Notes - November 15, 2018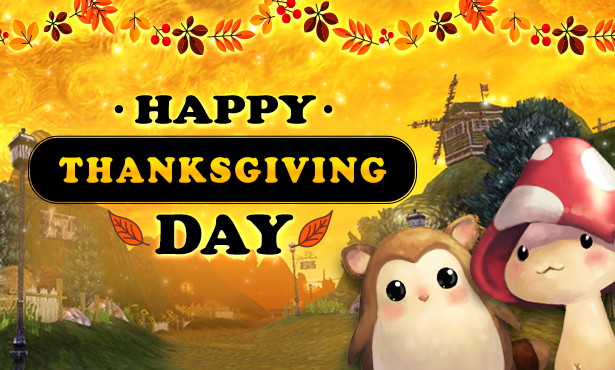 Greetings Atlantians!

Here comes the Patch Note for the updates today November 8, 2018!

Please refer to the details below.
▷ Update Details

- Server Refresh

- Various in-game functions related to Atlas Ores has been changed. Limit increased from 170 to 180
▷ EVENT

- Halloween Event (END)

: 2018 Spooky Pumpkin Town is now closed, thank you and see you again next year!

: Pumpkin Bomb, Ghost Bride's Invitation (Event) and Misty Graveyard Key will be removed from the inventory.
- Thanksgiving Event!

: Gather around turkeys from random encounters of thanksgiving bushbeast and fishing!

: Thanksgiving NPC is located at New York, .
▷ ITEM MALL

- Last chance to get AO day sales!

: The discounted items will be removed within this day (8th November)
Thank you!

Atlantica Operations Team