[EVENT] Heart of the Fisherman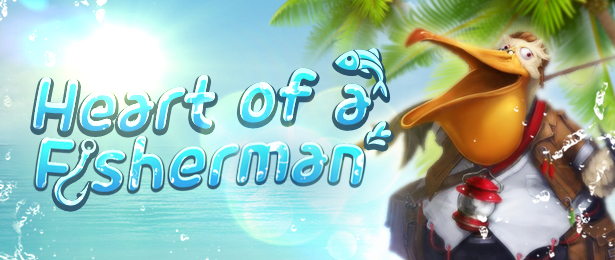 Fisherman Acong is back with more surprises. Do you have the patience to become the best fisherman? login into the game and fish your way through with amazing rewards. Set up the bait and catch as many fish you can get and exchange it to Fisherman Acong. Happy Fishing Atlantians!



Heart of a Fisherman Event

Event Duration: May 30 to July 11, 2019

Event Location: Hainan Island

Event Details:

1. Players need a rod and baits to participate in the event.

2. Go to Hainan Island and look for a better spor to start fishing.

3. There are three different kinds of bait that you can use.


4. Silver and Gold Baits can be purchase at NPC Fisherman Acong

5. Platinum Bait can be purchase in Item Mall.



6. Fishing Event Items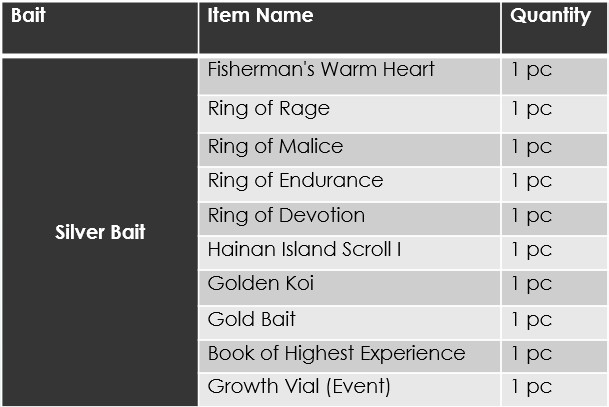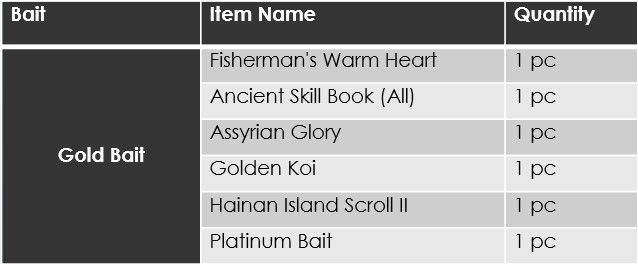 7. NPC Fisherman Acong Item List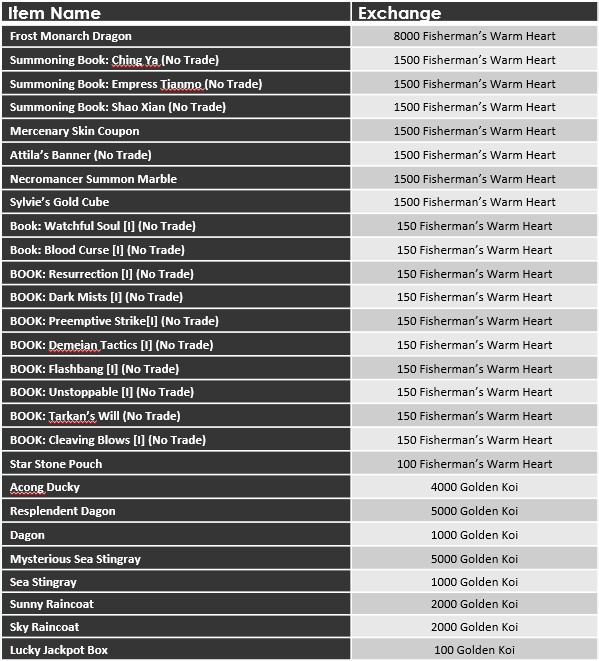 What are you waiting for! Grab your rod and baits to start fishing! And be the best Fisherman in Atlantica!