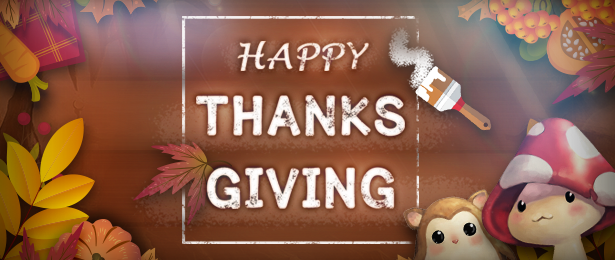 Greetings Atlantians!

Let's celebrate the essence of Thanksgiving! Check out the limited items for sale and weekend giveaways.

Emporium Feast!

• EXP. Boost 200% up

• Crafting EXP 175%

• Battle Buffs (Attack Power and Def +15%)

• Emporium Giveaway

• Thanksgiving Emporium Sale

Emporium Item Giveaway!

Get items on specific times, be sure that your character is online!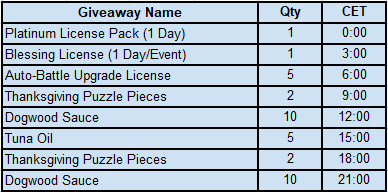 Thanksgiving Emporium Item Mall Sale!

Hippolyte Glorious Package (15% off!)

Mercenary Skin Enhancement Stone x300 (-75% Off!)

Noble's Aristocrat Puzzle Piece 10+1

Noble's Decoration Puzzle Piece 10+1

Autumn Puzzle Piece 10+2

Star Stone Pouch 10+1

Atlas Ore Promo x1000 + 150 (-50%)

Atlas Ore [E] Promo x1000 + 150 (-50%)

Black Friday Modern Box

Black Friday Collector's Box

Black Friday Mega Weapon Box

Black Friday Mega Box

Black Friday Hot Bundle

Duration: November 30 - December 1, 2019

See you guys soon and have a great weekend!

Atlantica Team